VDI COVID-19 Safety Protocol
We're taking every precaution necessary to stay safe and follow necessary protocol here at Video Dimensions.
Read More
Equipment
At Video Dimensions Inc. we take tremendous pride in our gear – we have the best and most technologically advanced cameras as well as our clients' tried and true favorites. Whether you're shooting a television show, infomercial, red carpet premiere or corporate interview, we have the camera and gear to see your project through.

Canon EOS C300 Mark II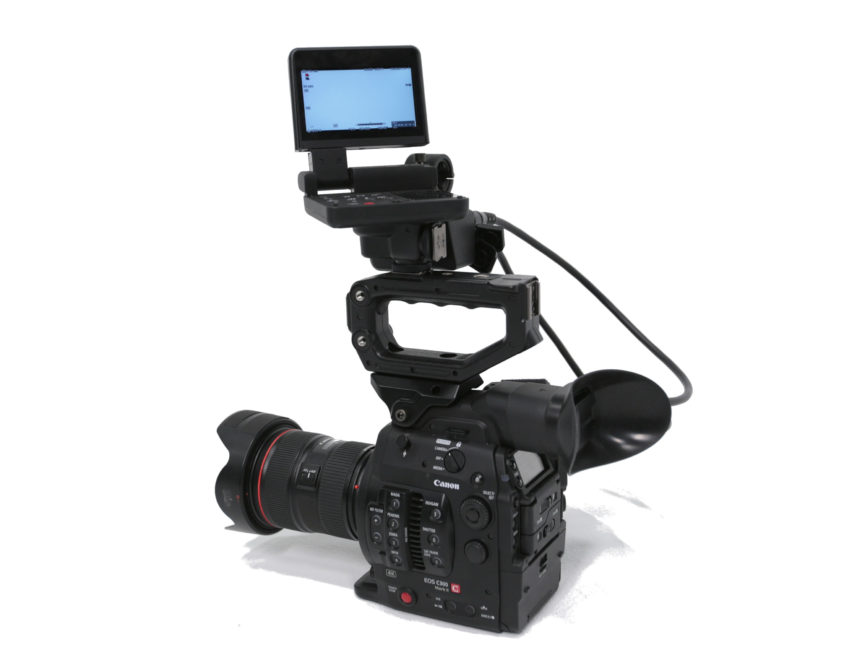 Shoots 4K, Ultra HD, 2K and HD in XAVC codec

Super 35mm image sensor

EF Lens Mount

Enhanced color range allows for more grading options and more accurate chroma key

2K/HD slow motion up to 60fps, and cropped mode up to 120fps

Shoots to CFast Cards
Sony PXW-FS7
Shoots 4K, Ultra HD and HD in XAVC, MPEG HD, Apple Pro Res codecs

Super 35mm image sensor

Compatible with E-Mount, EF and PL lenses

4K/Ultra HD slow motion up to 60fps, HD up to 180fps

Shoots to Sony XQD Cards
Panasonic VariCam 35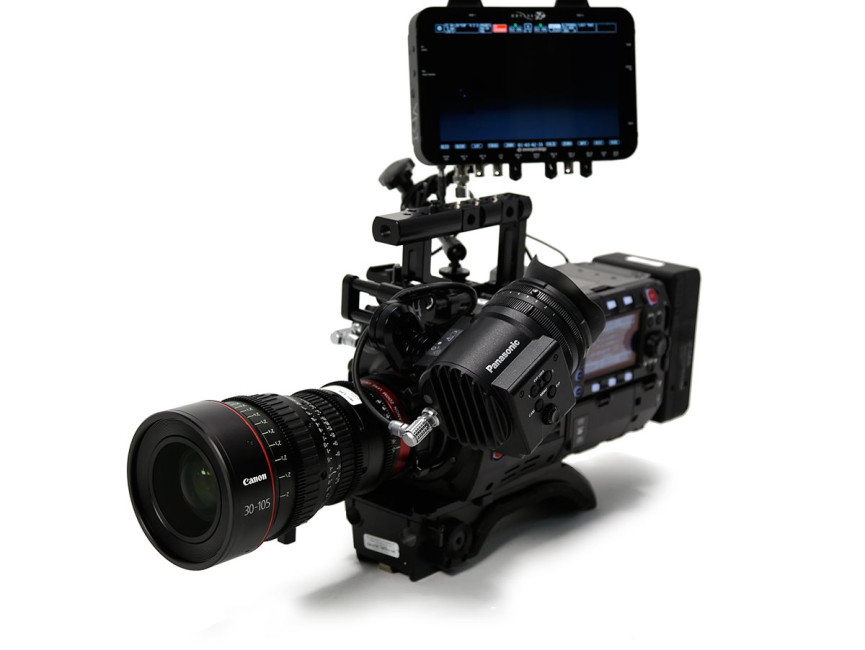 Shoots 4K, Ultra HD, 2K & HD
Super 35mm MOS image sensor
4096 x 2160 resolution
PL lens mount
Beautiful picture, used to shoot TV shows, commercials, high-end interviews and product shots
Can shoot super slow motion
Canon 17-120mm Cine Servo Zoom lens
Canon 30-105 Telephoto Cinema Zoom lens
Shoots to Panasonic P2 cards which we can provide
Canon EOS C300
Shoots 1920×1080 60/50i, 23.98/25p, True 24p
Super 35mm CMOS Sensor
EF Lens mount
Depth of field
Great for sit down interviews, gives beautiful shallow depth to field
Shoots onto Compact Flash cards which are easily ingested and transferred, making this a good camera for shoots with quick edit turnarounds
Sony XDCAM (PDW700 & PDW800)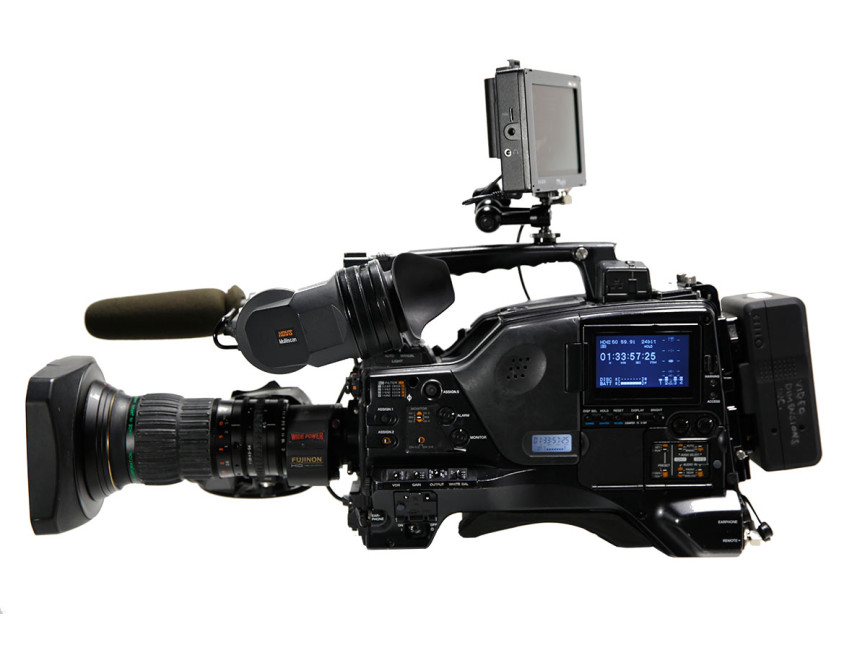 2/3" ENG Camera
Shoots 1920×1080 60/50i, 23.98/25p, 720 and SD
The PDW-F800 is designed to be very compact and ergonomically well balanced, providing a high level of mobility and comfort in various shooting situations
We have wide and long lenses that can be used with this camera
Great for event coverage, red carpets, highly mobile shoots and more
Shoots to XD Discs: Great for quick edit turnarounds
Panasonic HPX3100
2/3" ENG Camera
Shoots 1080 24p, 25p, 30p, 50i and 60i
Codecs: AVC-Intra, DVCPRO HD/DV, DVCPRO50
Great for event coverage, mobile shoots and sit-down interviews
We have wide and long lenses that can be used with this camera
Shoots to P2 Cards
Sony F3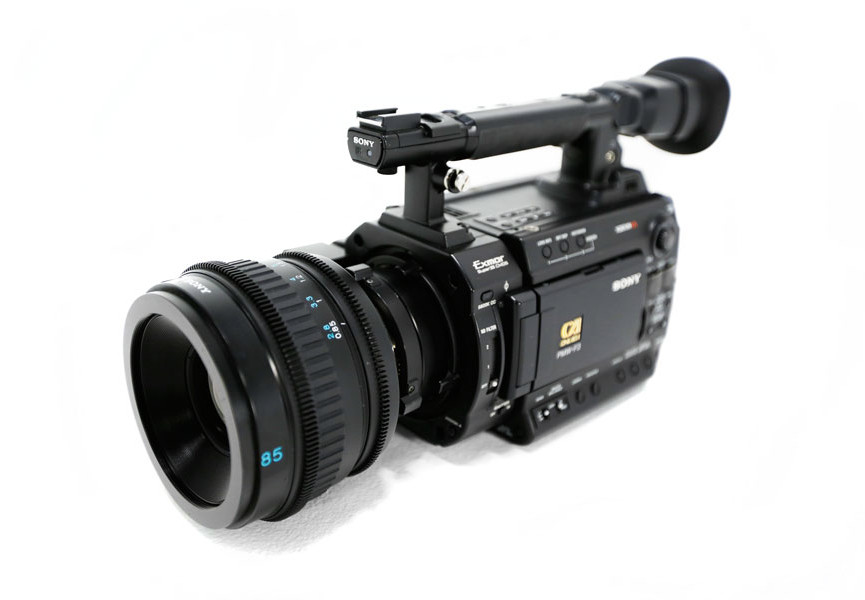 Super 35mm Exmor CMOS Image Sensor
PL Lens mount
Depth of field
High sensitivity in low light, shallow depth to field, compatibility with cine-style film lenses
Great for beautiful sit-down interviews
Records to SxS cards which we can provide

JK Audio BluePack Interview Tool
Allows live interviews through any cell phone equipped with Bluetooth
Perfect for when an interviewer cannot be on site
Features HD voice technology
XLR mic input, 3.5mm stereo input & output
Belt pack and earpiece provide a professional, non-intrusive feel to either field reporters or remote talent
Sound Devices 633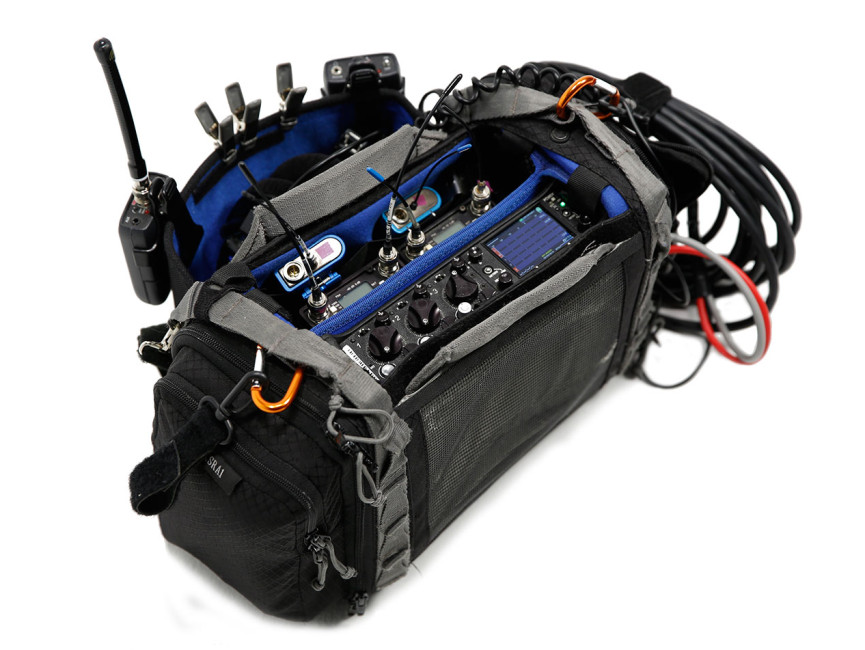 6-input Field Production Mixer
Compact for run-and-gun shoots
3 high-bandwidth mic/line XLR inputs, with 3 additional line-level TA3 inputs
Offers 10-track WAV file recorder to SD and/or CF cards, set for isolated channels, main mix backup, or other combinations
Features timecode generator and recorder for transcription
Lectrosonics Transmitters & Receivers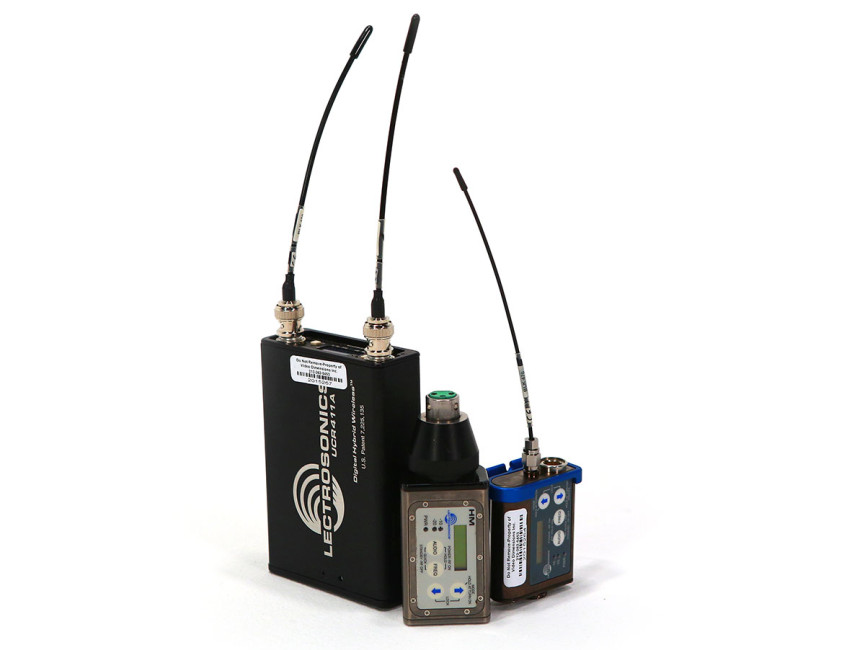 We own at least one wireless unit in every legal block of frequencies, so we have you covered no matter how large the event
Belt Pack and Plug-On Transmitters offered in a variety of frequencies
Newer units with LCD displays, for ease and quickness of use
Sound Devices 688
12-input Field Production Mixer
6 high-bandwidth mic/line XLR inputs, with 6 additional line-level TA3 inputs for more complex shoots
Capable of sending main mix to three cameras simultaneously via XLR and Hirose outputs
Offers 16-track WAV file recording to SD and/or CF cards, set for isolated channels, main mix backup, or other combinations
Features timecode generator, reader and recorder for transcription

Sliders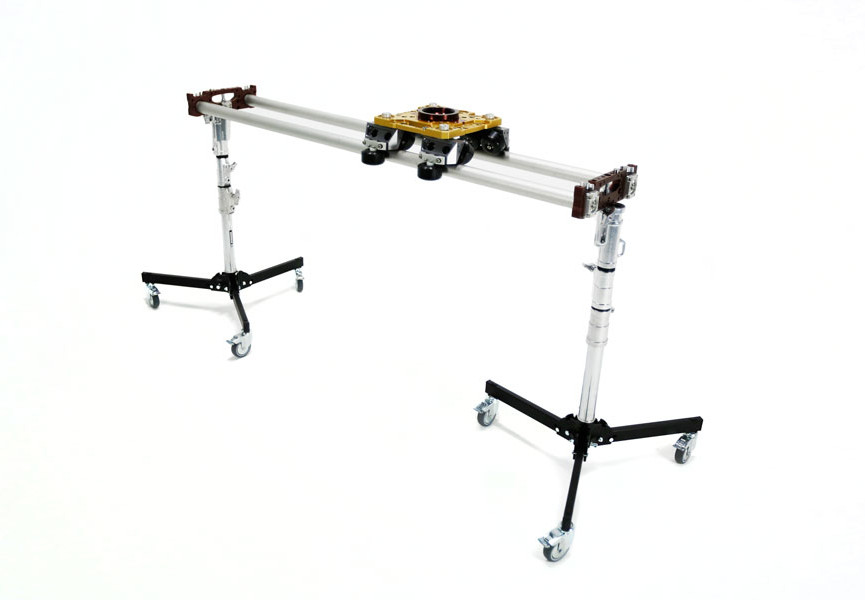 Great for adding production value to multi-camera shoots or broll
MTY Works Level 5 Slider (3'-9')
Dana Dolly (6'-9')
MYT Works 3-in-1 Glide Slider (5′)
Teleprompters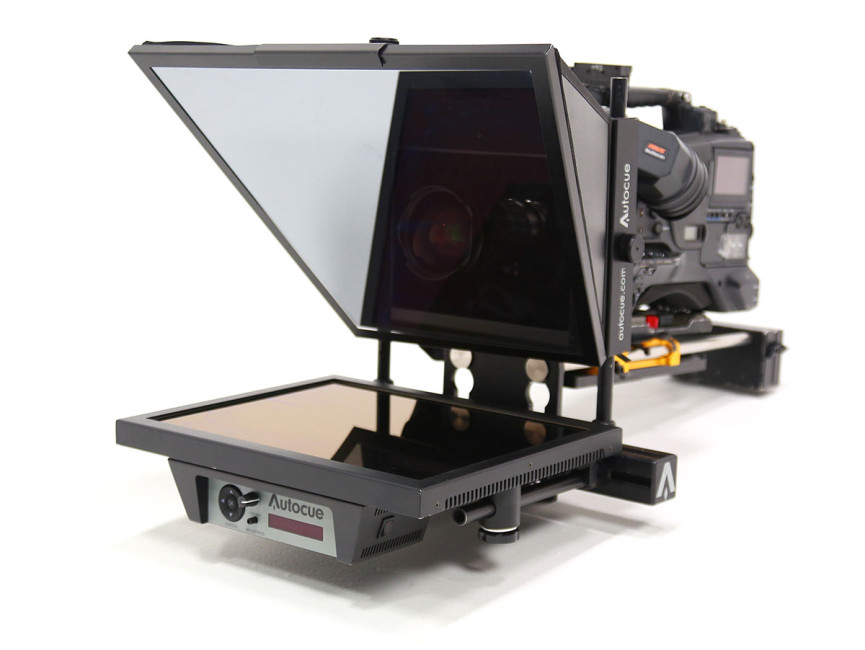 17" Autocue
17" Prompter People
10" Portable ProPrompter HDI Pro 2
External Recorders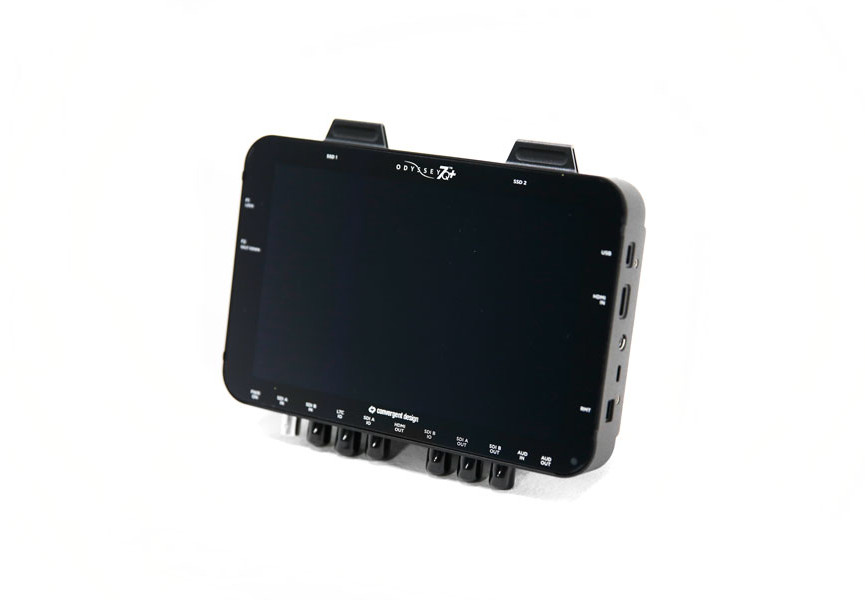 Convergent Design Odyssey 7Q
Sound Devices Pix240
Convergent Design NanoFlash